Picasso Pavillon


Spanning Pablo Picasso's long career (1881 – 1973), our current exhibition (opened in December 2016) is thematic, with works from all stages of his life grouped in ways that address specific themes. This allows us to observe Picasso's consistent stance towards certain ideas. As we examine themes such as animals, demigods, love and death, children, we can clearly see how Picasso, as an individual, is continually concerned only with the drama that encompasses the lives of human beings and other living creatures.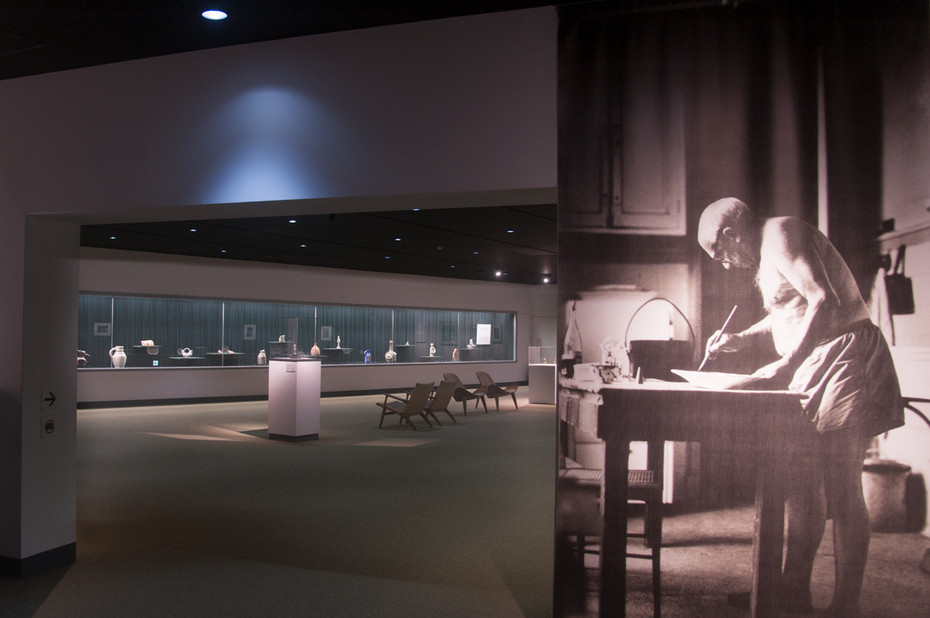 The photos of David Douglas Duncan give us a vivid glimpse into the life of this master painter. Together with some of Picasso's inspiring words, we take a look at his concerns, his consistent approach as a pragmatist, and his qualities as a human being.
Thematic Interpretations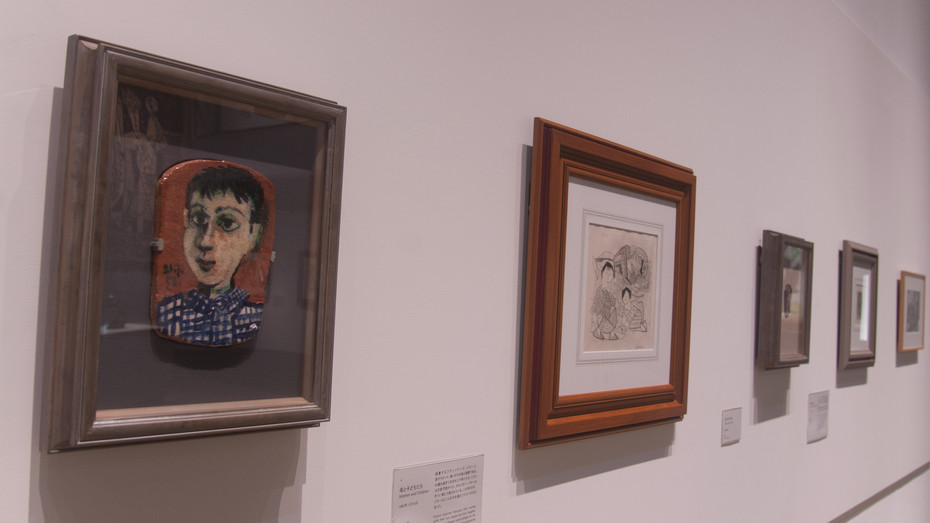 Children
Throughout his artistic life, one of Picasso's most important themes was childhood. Some of his works focus on children generally without depicting specific individuals and others show his own children, Paul, Maya, Claude and Paloma.
"It's strange but I have never painted a childlike picture, not even once. I always painted like this even when I was younger".Picasso
The painter and his model
Picasso repeatedly approached this theme in his later years, a theme which exposed his deepest feelings. The ugly, aged painter looks jealously at the young, beautiful model. When Picasso faced the subject of aging, he looked at himself so coldly as to appear almost masochistic. His focus on youthful sexuality shows us his desire to hold onto life.
Love is the only thing that is worthwhile.Picasso
Animals
In his later years, Picasso lived together in southern France surrounded by dogs, doves and mountain goats, and these creatures appeared in an increasing number of his works.
Everyone wants to understand art. Why not try to understand the song of a bird? Why does one love the night, flowers, everything around one, without trying to understand them? But in the case of a painting, people have to understand.Picasso
Distortion
Picasso developed methods of representing multiple views of an object in the same picture. By breaking down and reassembling the human body like fragments of cut glass, he tried to present a firmer portrayal of reality. The style of Cubism was named after Picasso's paintings were described as an assembly of small cubes. Cubism allows the faithful representation of three-dimensional objects in a two-dimensional medium.
In my opinion to search means nothing in painting. To find is the thing.Picasso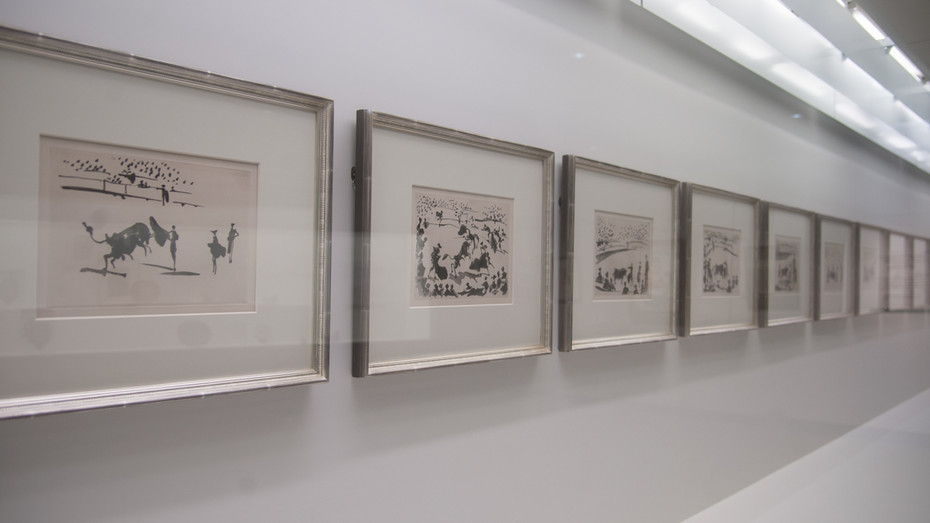 Bull-fighting
One of Picasso's greatest passions was bullfighting, a combination of flamboyance and cruelty, life and death. Bullfighting is not simply a sport but also a sacred ritual, an allegory of human life. As a Spaniard, Picasso was enthralled with bullfighting from his youth through to his later years, and he used his overflowing imagination to render the drama of the bullring.
To finish an object means to finish it, to destroy it, to rob it of its soul, to give to it the "puntilla" as to the bull in the ring.Picasso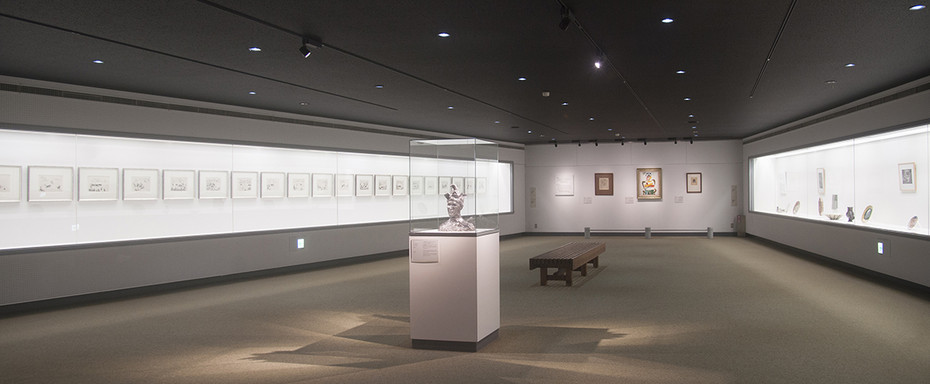 Portraits
Picasso's representations of the human body showed a wide range of changes. Picasso continually sought out meaning in life, sometimes using classical techniques to try and uncover the truth of human existence through realistic depictions while at other times showing familiar people through the dissociative yet figurative techniques of Cubism.
I paint the way some people write their autobiography. The paintings, finished or not, are the pages of my journal.Picasso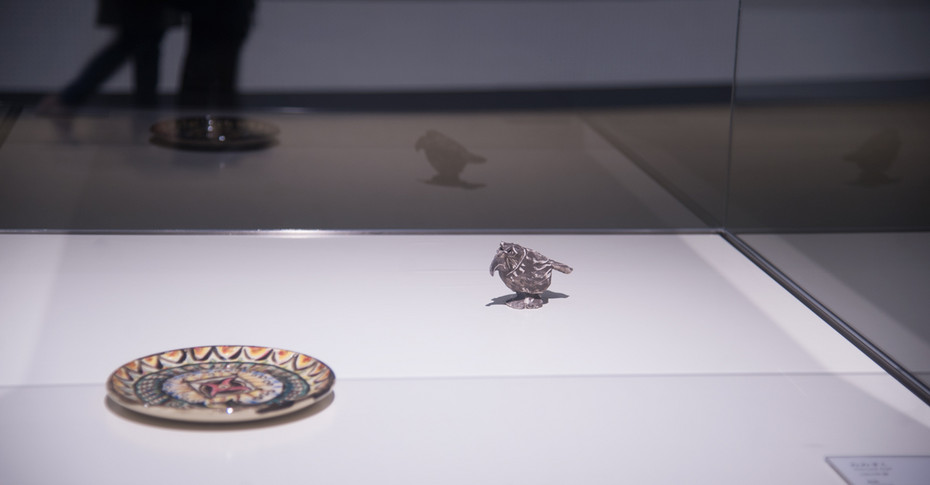 )
Animals and Still Lives
Picasso started to work with pottery at around the age of 66 and focused on developing a mode of expression that combined painting and sculpture. He dealt with a wide variety of themes and doves, which had appeared in his works from early on in his career, were one of his favorite motifs.
You see, to make a dove you must first wring its neck.Picasso

Faces
Picasso painted numerous portraits of those closest to him, including self-portraits. When Picasso married Jacqueline Roque, known for the beauty of her profile, he was already 80 years old. In pottery as well as painting, he produced many representations of the face, a projection of self, and during his later years he showed growing tendencies towards caricature.
When I was the age of these children I could draw like Raphael, but it took me a lifetime to learn to draw like these children.Picasso
Fear of death
In 1965, at the age of 84, Picasso had an operation on his gallbladder. Due to his advanced age and the burden of the operation, he became very scared of death. Picasso had been scared of death since losing his younger sister in early childhood and that fear grew with the passing years as death came to seem more real. Even as Picasso developed a greater awareness of aging and death, he continued to look closely at and record reality.
You see, like all Spaniards, I am a realist.Picasso
Objects
Picasso had a very curious nature and at the Madoura pottery in Vallauris, southern France, he learned ancient pottery techniques from experienced master craftsman transforming his rapid stream of ideas into works with great immediacy. Some of his works, based on existing works, are full of humor and playfulness.
Let's do it again!Picasso
Ideals
Throughout his life, Picasso painted women, who provided him with an unending source of inspiration. Picasso painted idealized versions of women, mythical, yet universal, peaceful, yet warm.
You don't love Venus, you love a woman.Picasso
Inspiration
Picasso produced his own versions of many of the great works of famous painters. He approached this task in a variety of ways, sometimes copying closely to acquire new techniques, other times reworking the originals in his own unique way. In such cases, Picasso was not bound by his original points of reference but rather broke down and cut up the space and structure of classical works, rearranging the positions of people and sometimes even adding new elements.
To copy others is necessary but to copy oneself is pathetic.Picasso