RELATED EVENTS
Talk Event
"DECORATORCRAB -From Absent to Audience."
| | |
| --- | --- |
| Discussion: | Mitsuda Yuri & Iikawa Takehiro |
| Date: | Nov. 19, 2022 (Sat) |
| Time: | 13:30‒14:30 |
| Venue: | Art-Hall (audience limited to 50) |
Workshop by the Artist
"Let' s Make the Pink Cat, With Iikawa Takehiro Then Hide It."
| | |
| --- | --- |
| Date: | Oct. 8, 2022 (Sat), Oct. 9 (Sun) |
| Time: | 13:00‒14:30 |
| Venue: | KI TO KI (advance booking required) |
| Capacity: | 12 groups per session (each, up to 3 participants per group) |
| Fee: | 1000yen |
*For further details please refer to the exhibition website or social media. Information will be regularly updated.
About the Exhibition
The Hakone Open-Air Museum is delighted to present the "Iikawa Takehiro – DECORATOR CRAB: Occurring simultaneously or awareness being delayed" exhibition as the eighth in a series aimed at introducing new forms of contemporary creative expression.
Iikawa continues to create works that question the impossibility of shared feelings due to the cognitive ambiguity and discrepancy that arises even with the use of language or imagery in communication and he hopes that by linking the images that well up in their awareness of the viewer, he will produce a greater diversity of understanding. Iikawa's works make the viewer aware of changes in the environment where they stand, while causing them to imagine what is happening elsewhere, thereby making them conscious of the composition of the world, including phenomena that clearly exist but are invisible to the eye.
The exhibition is centered around new works from the 'DECORATOR CRAB' series that take advantage of the lush green topography and features of the museum to give birth to new vistas. We hope that you will grasp the unexpected events that result from your actions in a positive fashion, taking your time and walking around to enjoy the unexpected experience.
Outline
2022.7.30 (SAT.) – 2023.4.2 (SUN.)
Museum Hours

9:00 – 17:00 (Last admission 16:30 Open year-round)

Venue

The Hakone Open-Air Museum Green Plaza / Art-Hall

Organized by

The Hakone Open-Air Museum (Chokoku-no-mori Art Foundation)

Supported by

Artifact, Air Yuugu Company REnumber Co.,Ltd., ARCHITECTS TEEHOUSE, Takashi Manda Structural Design, Q&A Co., Ltd., Yuukou Marine Kabushikigaisha

Granted by

NOMURA FOUNDATION
*Exhibit hours at Green Plaza 10:00 – 16:00 The period of display/viewing may change according to circumstances.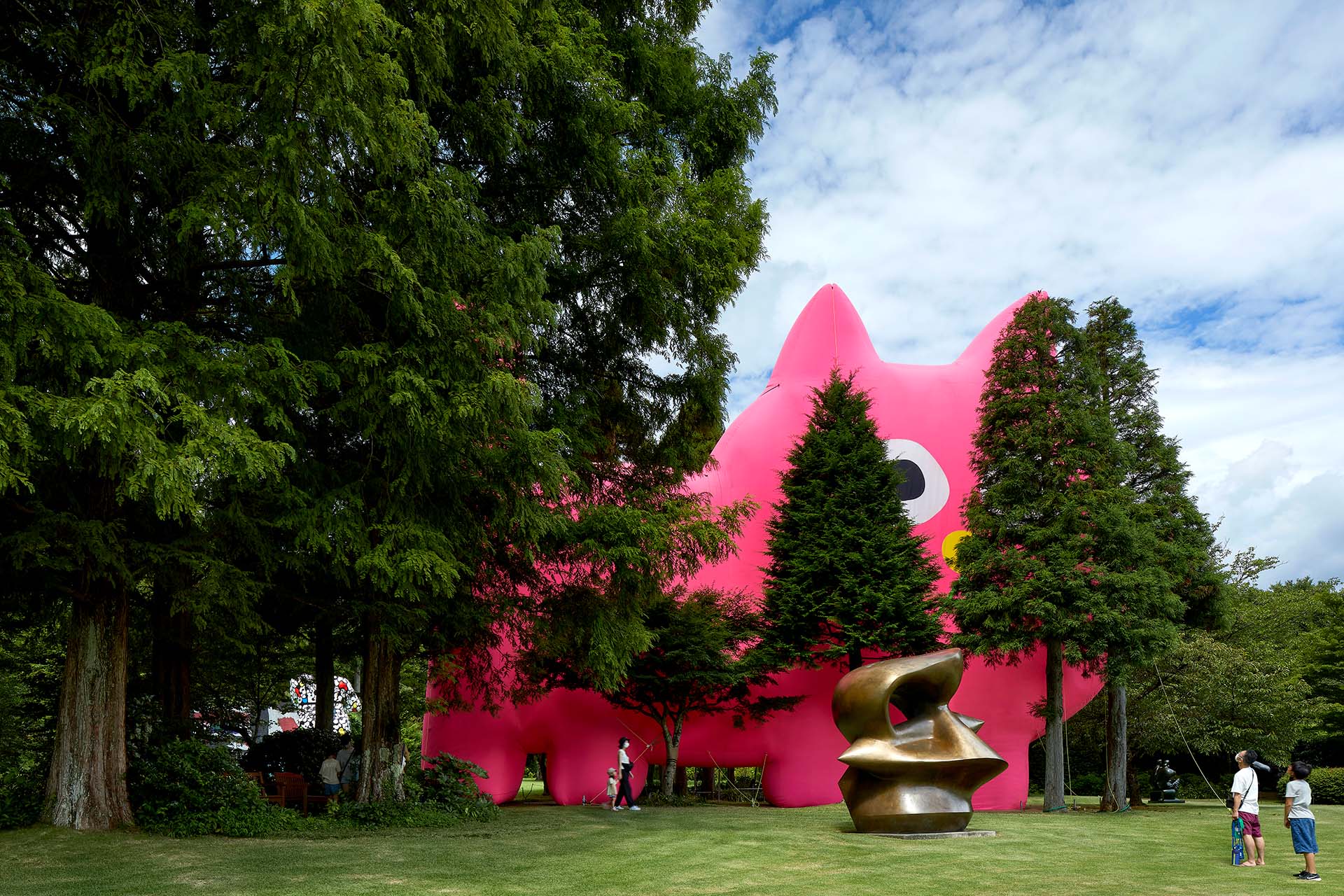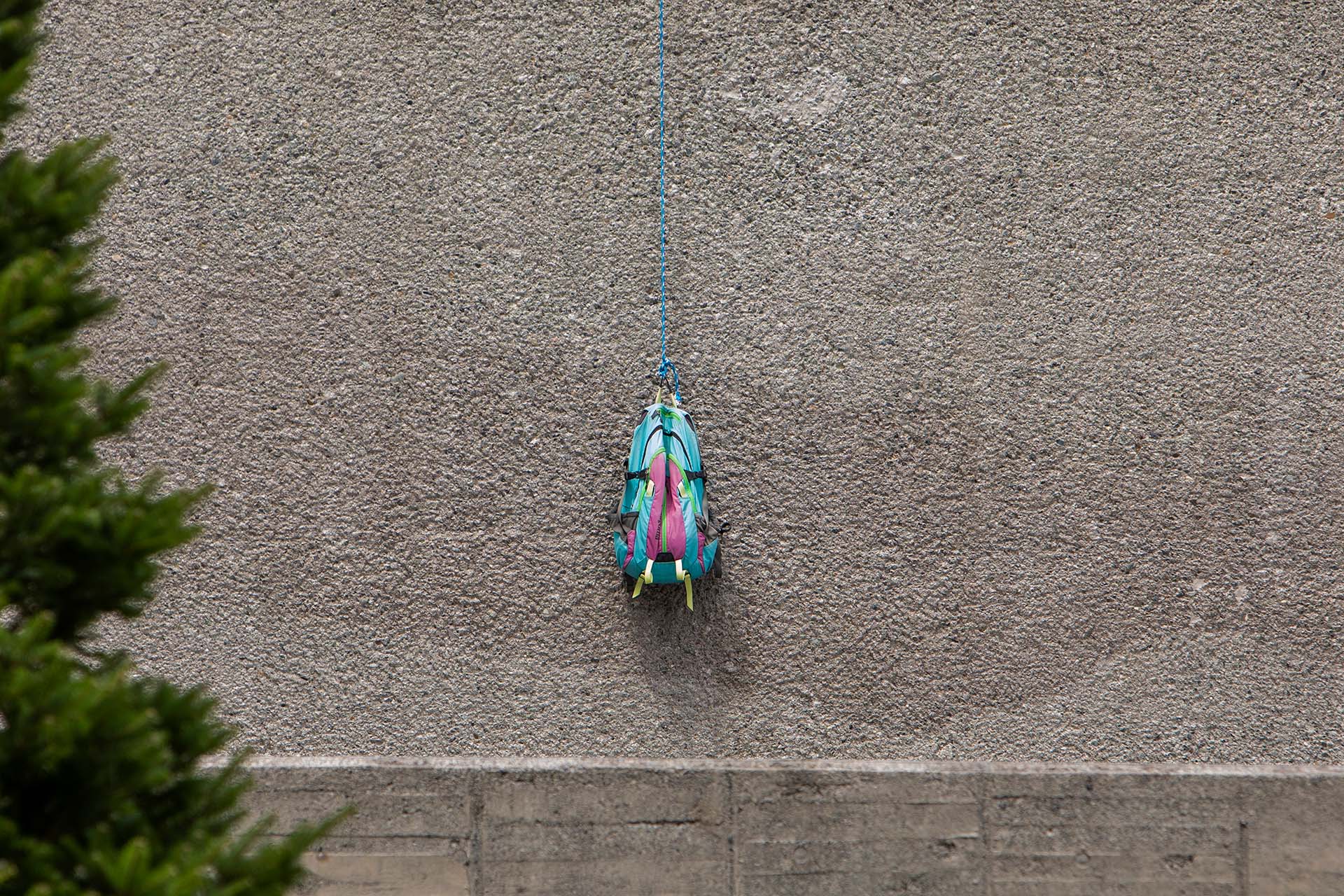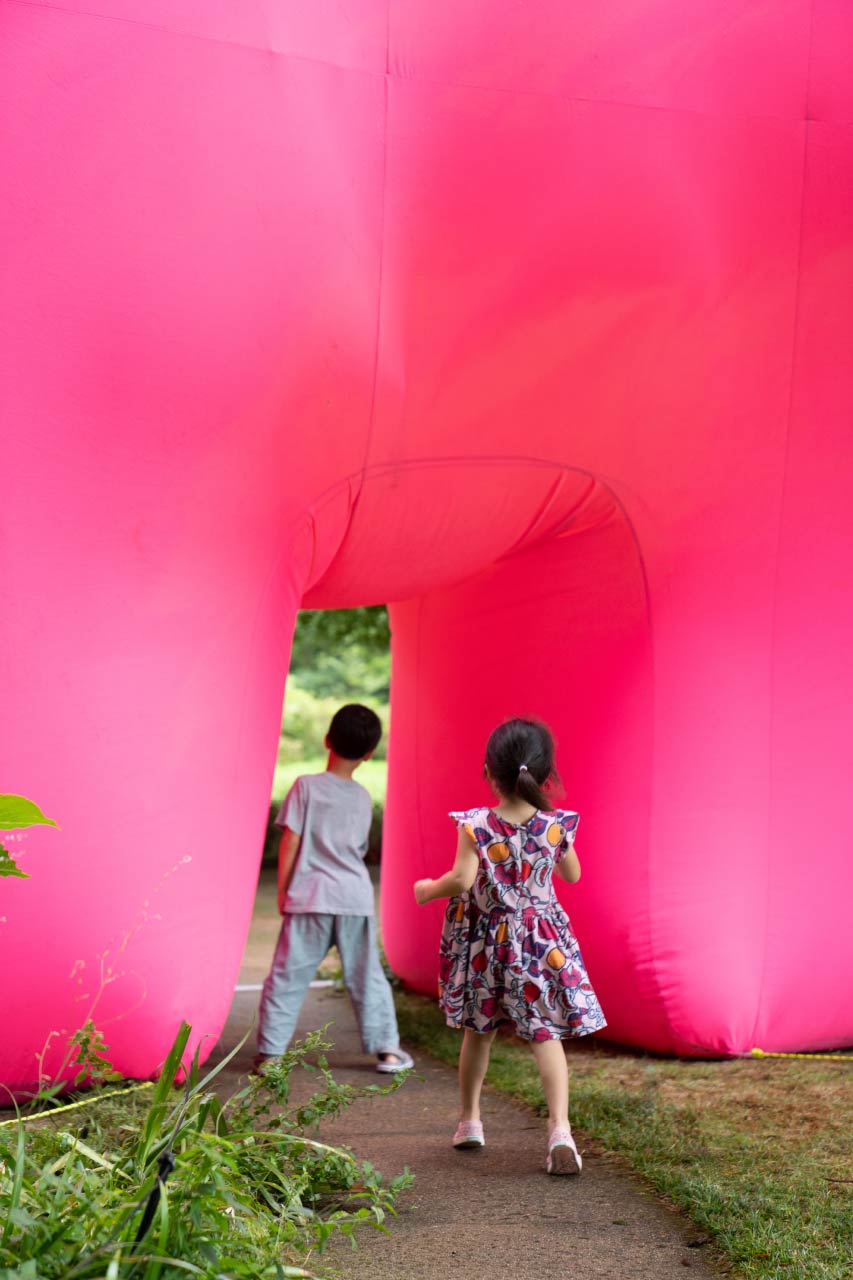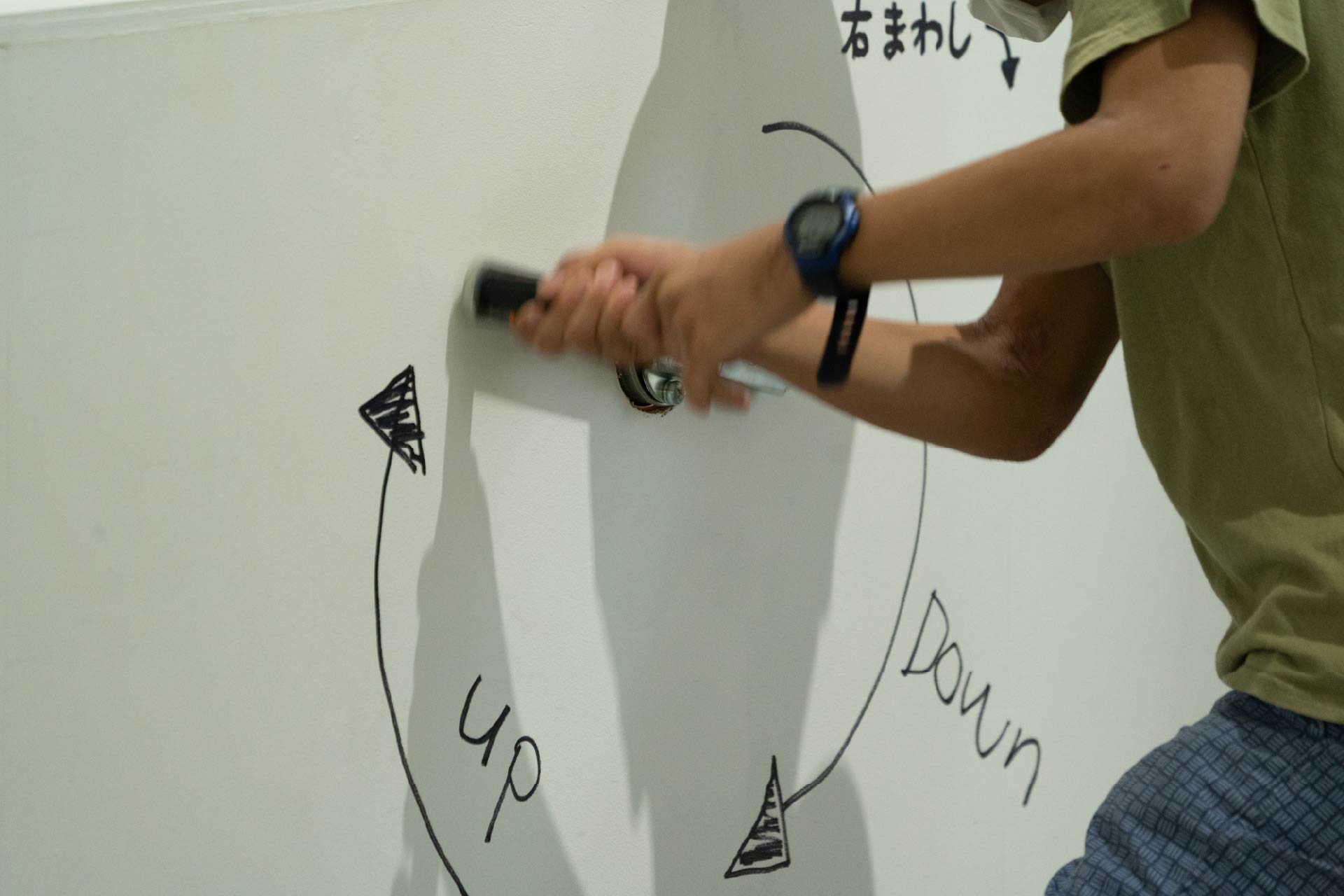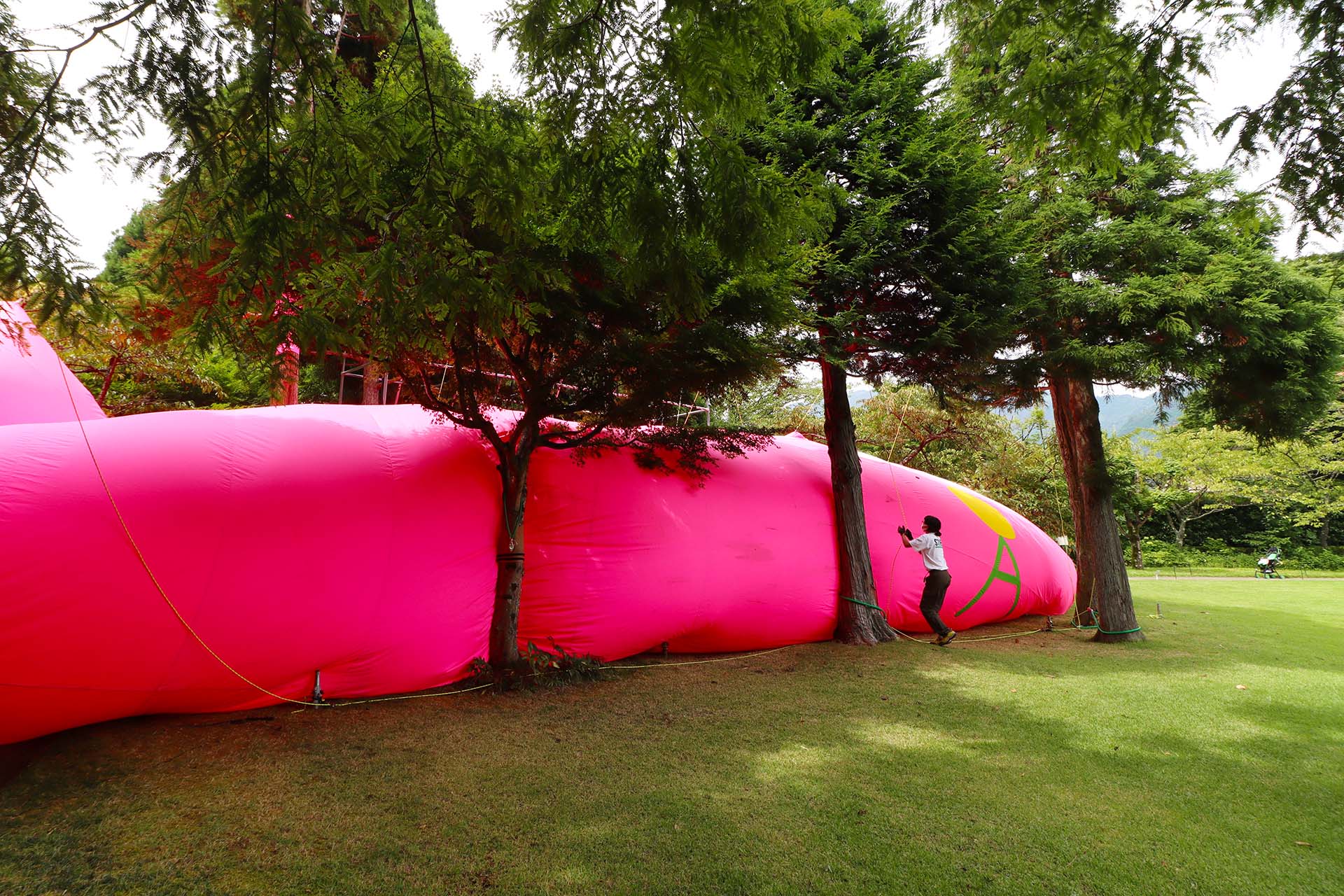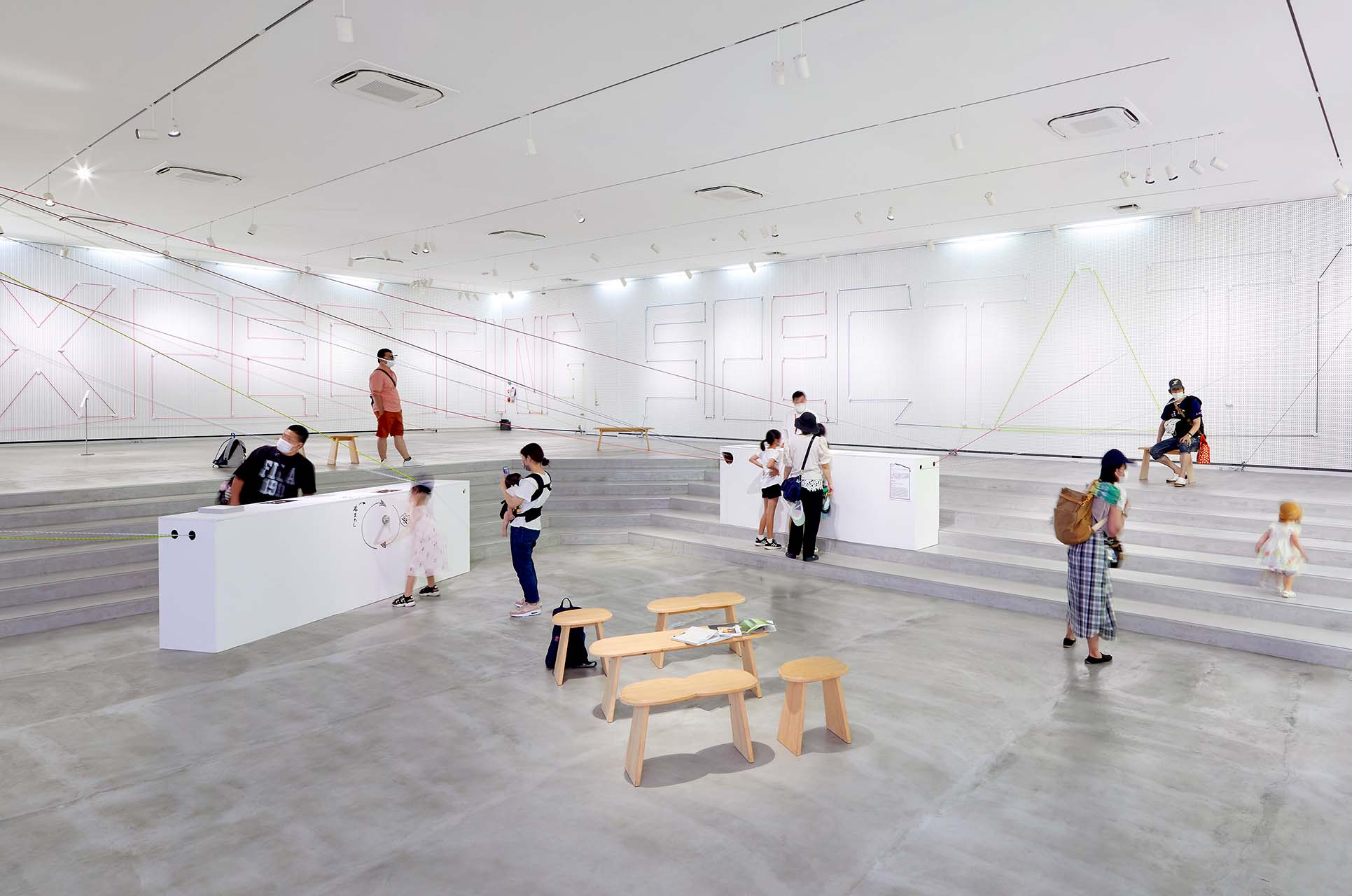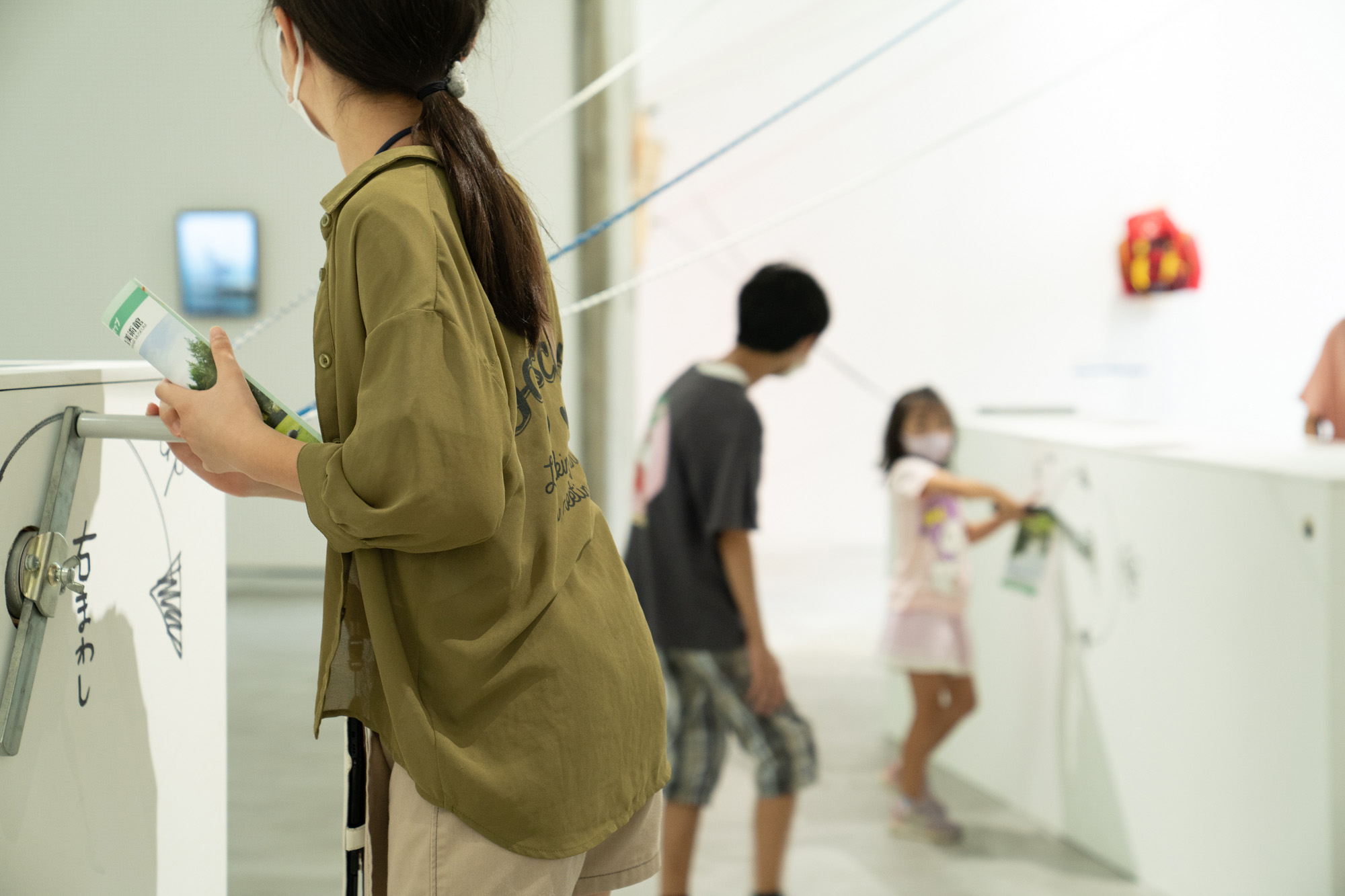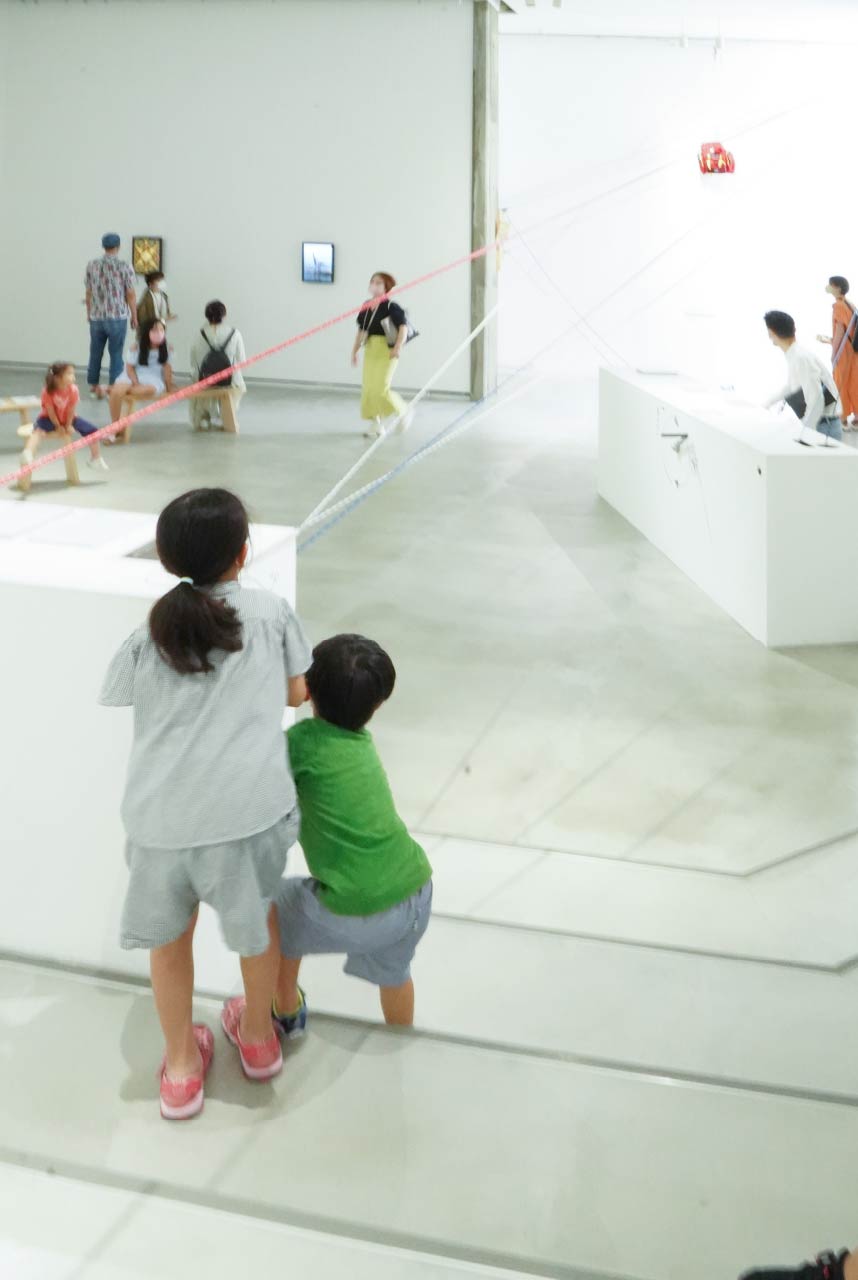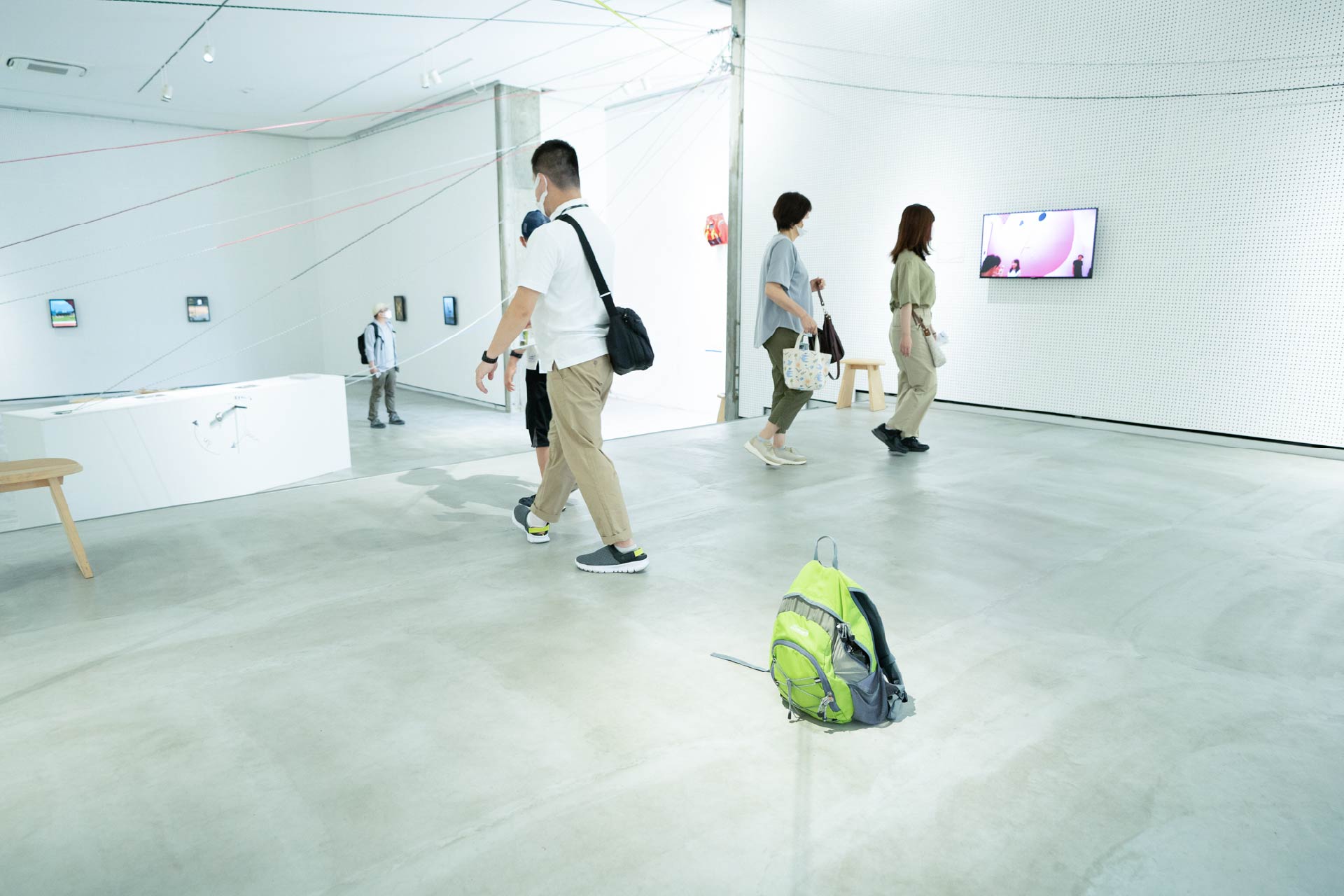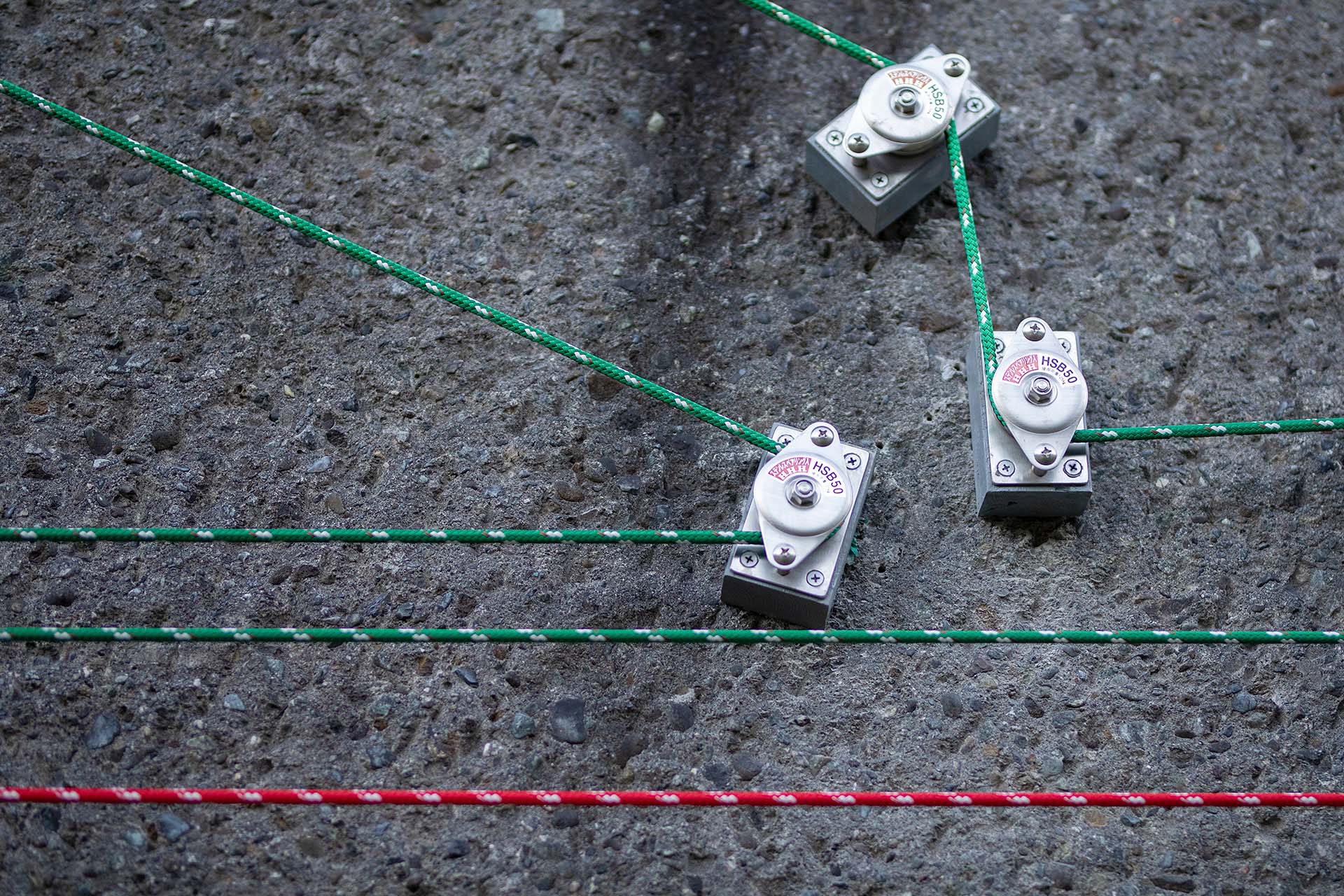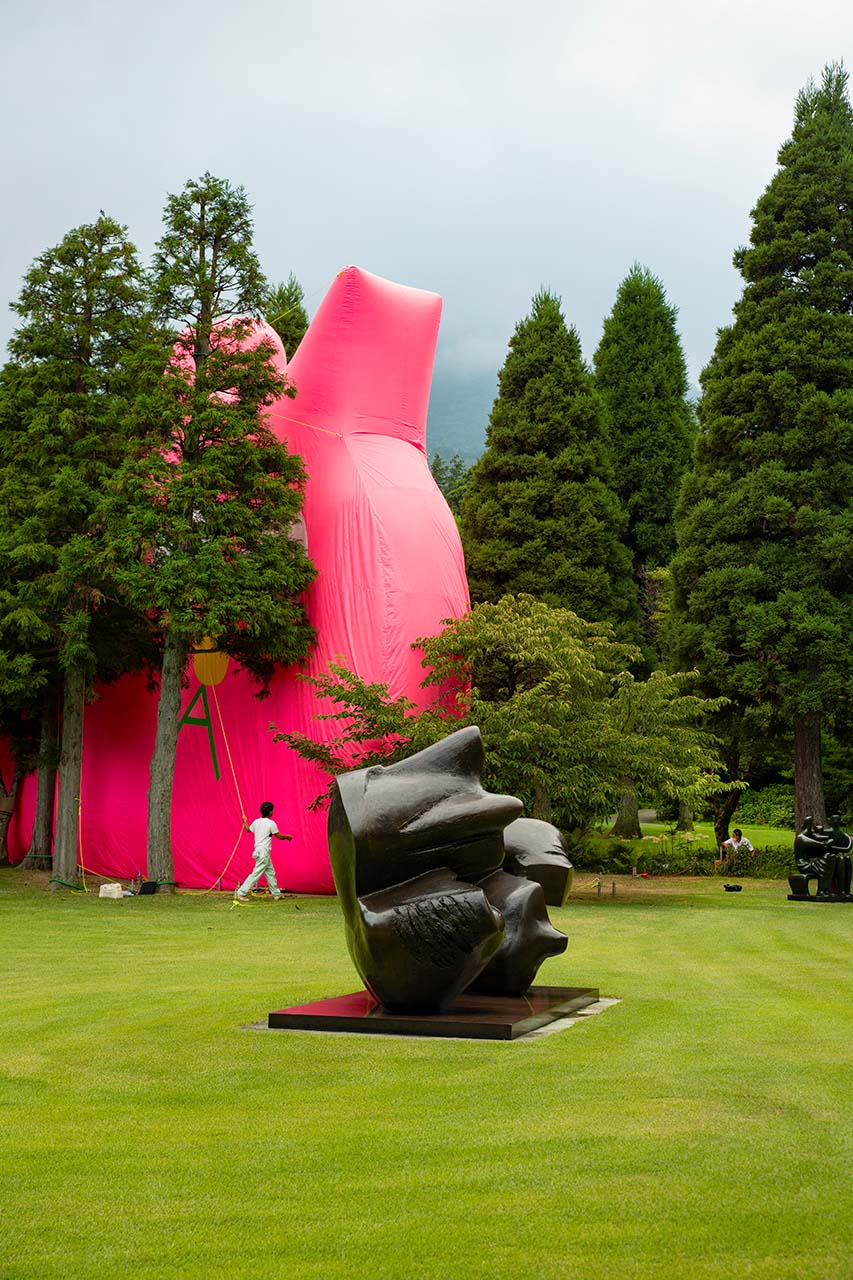 Artist message
The 'DECORATOR CRAB' series takes its name from several species of crab that live in oceans around the world and use mimicry to protect themselves. Many years ago I watched a television documentary introducing the lives of these crabs and I remember that when the diver pointed to something unrecognizable on the seabed (it was a crab), his astonishment failed to transmit itself to me at all.
However, I found it interesting that no matter how many words or images were used, there still remained something that would not transmit itself to me. The crab was simply acting to protect itself from predators and ensure that nobody could find it, but humans arbitrarily decided that there was something special about this condition, applying different values to it and creating a new element through unilateral communication.
This exhibition includes a work in which the action of a viewer in the exhibition space creates a new phenomenon in another place. The viewer is unable to ascertain this in real-time, distance and time being necessary before both phenomena can be realized. The timing for this may be short or it may take several years. The Hakone Open-Air Museum is huge, so it may not be possible to see the result, but I intend to use that timing in the next exhibition or complement the initial action in the work in a variety of different places. 'DECORATOR CRAB' can be created anywhere.
Iikawa Takehiro
BIOGRAPHY
| | |
| --- | --- |
| 1981: | Born in Hyogo, Japan, currently lives and works in Hyogo |
| 2003: | Graduated from the Video and Film Course, Media Design Dept., Seian University of Arts and Design |
| 2007: | Began work on DECORATOR CRAB |
Solo Exhibitions
| | |
| --- | --- |
| 2020: | "DECORATOR CRAB: Intercepting Perception" Takamatsu City Museum of Art |
| 2021: | "Art Lab 04: DECORATOR CRAB: Expecting Spectator" Chiba City Museum of Art |
| 2022: | "DECORATOR CRAB: Make Space, Use Space" Hyogo Prefectural Museum of Art |
Selected Group Exhibitions
| | |
| --- | --- |
| 2019: | "Roppongi Crossing 2019: Connexions" Mori Art Museum, Tokyo |
| 2020: | Yokohama Triennale 2020 "Afterglow" Yokohama Museum of Art & PLOT48, Yokohama |
| 2022: | "Range of the Senses: What It Means to 'Experience' Today" National Museum of Art, Osaka |