Niki de Saint Phalle
Niki de Saint Phalle (France, 1930–2002)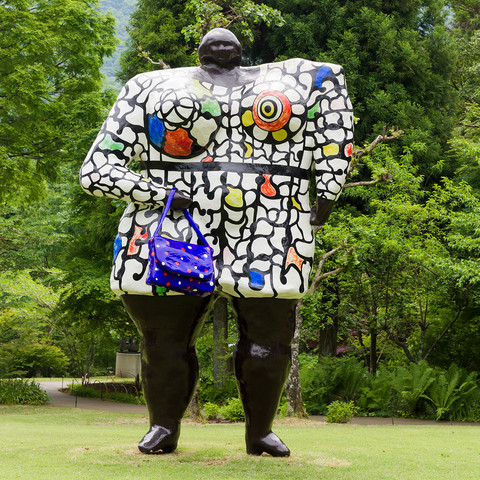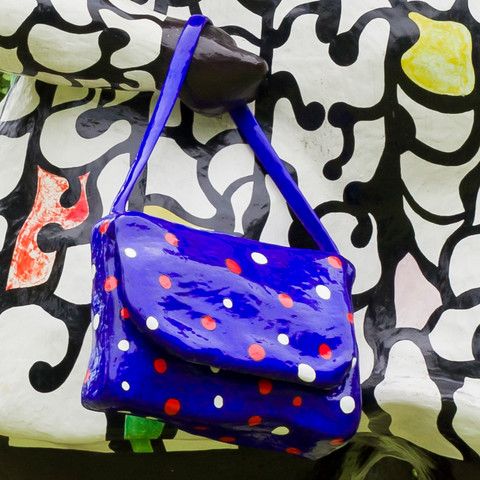 Miss Black Power, 1968
Polyester resin, polyurethane coating, 500×230×75cm
Saint Phalle's aggressive and melancholy style is completely transformed with the introduction of the Nanas in 1965.
Nanas is a series of giant papier-mache female figures, and this piece is part of the series.
Miss Black Power wears a colorful, patterned dress and stands with confidence while spreading cheerfulness. Her head is extremely small, little attention is given to the facial features, and her legs are fat and barrel-like.
It is an image of a proud celebration of women by a women artist, full of confidence for being a source of life.