Émile Antoine Bourdelle
Émile Antoine Bourdelle (France, 1861–1929)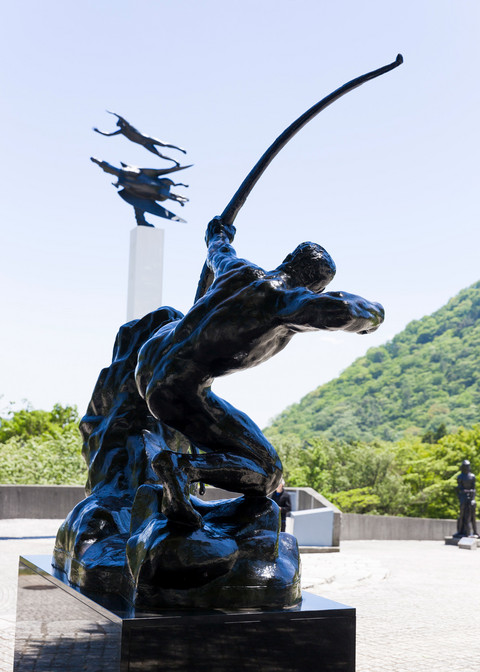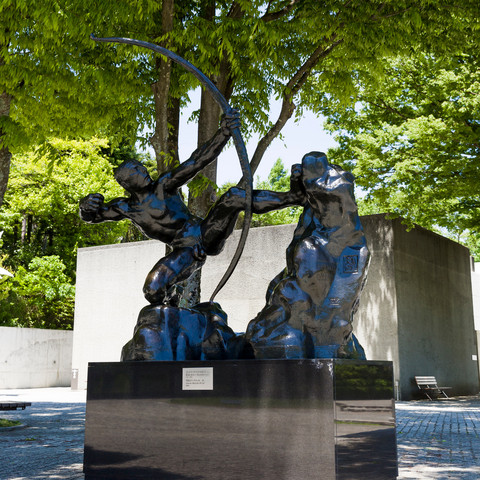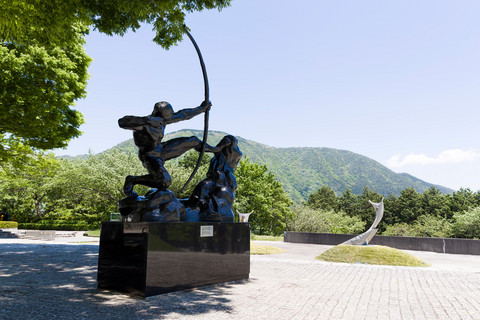 Grand Héraklès Archer, 1909
Bronze, 248×240×90cm
This piece depicts the moment in which hero Hercules of Greek mythology is about to exterminate a group of strange birds.
Bourdelle joined Auguste Rodin's studio in 1893 and worked as his assistant for the following 15 or so years. While he highly respected Rodin, Bourdelle gradually moved away from the master's romanticism and realism and began striving to create "sculptures as a new reality" characterized by an architecture-like robustness.
He looked to mythology for his subject matter, and for form, he tried to blend Greek and Romanesque sculptures together.